Since the Victorian times, when it was popular to hire a bathing hut or take a donkey ride on the beach, Selsey has seen local beach trades come and go.
In the early 20th century, Charlie Morgan ran a bathing machines and costumes business from his 'Jubilee Restaurant' near the Marine Hotel.  Charlie was a local character known as 'Stumpy' due to having lost his legs in an accident.  He lived alone in a self-built house in Mill Lane and died in May 1928 at the age of 73.
A similar beach trade run by the Hunnisett family on Marine Beach offered bathing huts for hire as well as deck chairs, boats, and fishing.  Harry's son, Don Hunnisett, continued the business until the outbreak of the second world war.
During the 1960s, John and Kay Lockwood, a couple remembered fondly, ran a donkey sanctuary, and kept donkeys in a field in Grafton Road.  Local children would help during the summertime with donkey rides at West Sands.  The field in Grafton Road was eventually sold off and John and Kay moved to Wormley in Surrey to set up The Lockwood Donkey Centre, a refuge for elderly and unwanted donkeys.
Selsey is famous for its fresh fish and for years local fishermen had fish shops along East Beach to sell their catches.  One memorable figure was William Arnell, or 'Honest Bill' as he was known, and he had his hut in Kingsway where he sold seafood and fish.
Into the 21st century and we now see more mobile coffee vans and ice cream vans along the beach front as well as the established café at East Beach.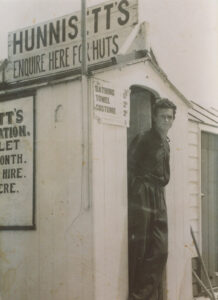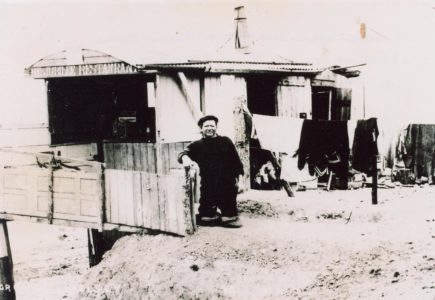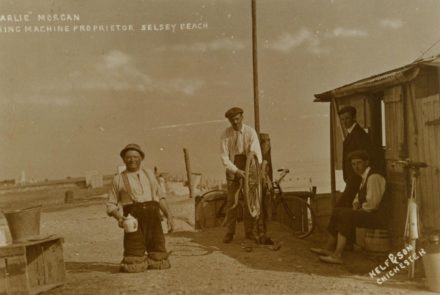 Selsey: Charlie Morgan Bathing Machine Proprietor
View image